got a manuscript?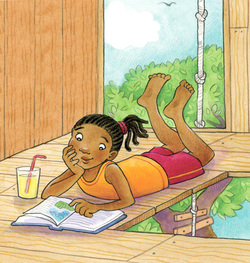 Occasionally, I am contacted by people who ask me to illustrate a story they have written for a children's book. While I am honored to be asked to participate in a such a personal project, it is often not possible due to other projects I have. Most illustrators can't take on speculative work for individuals without a contract from a publisher.
Publishers generally prefer to assign illustrators to a contracted manuscript to make the art/manuscript creative connection themselves, so it is in the best interest of an author to submit their manuscript to a publisher directly without artwork.
If you are interested in learning more about the process, how to submit a children's book manuscript to a publisher, and lots of other helpful information about children's book publishing, please visit the website for the
Society of Children's Book Writers and Illustrators
:
http://www.scbwi.org/
Good luck with your projects!
---